Not long ago I discovered that I can once again eat avocados, as for many years I had quit because of a peculiar but apparently not uncommon stomach sensitivity which is interestingly documented here. I can't explain why I haven't recently been experiencing adverse reactions where once I did excruciatingly, but, heck, I welcome this twist of fate or chemistry or fickle mother nature with wide open mouth.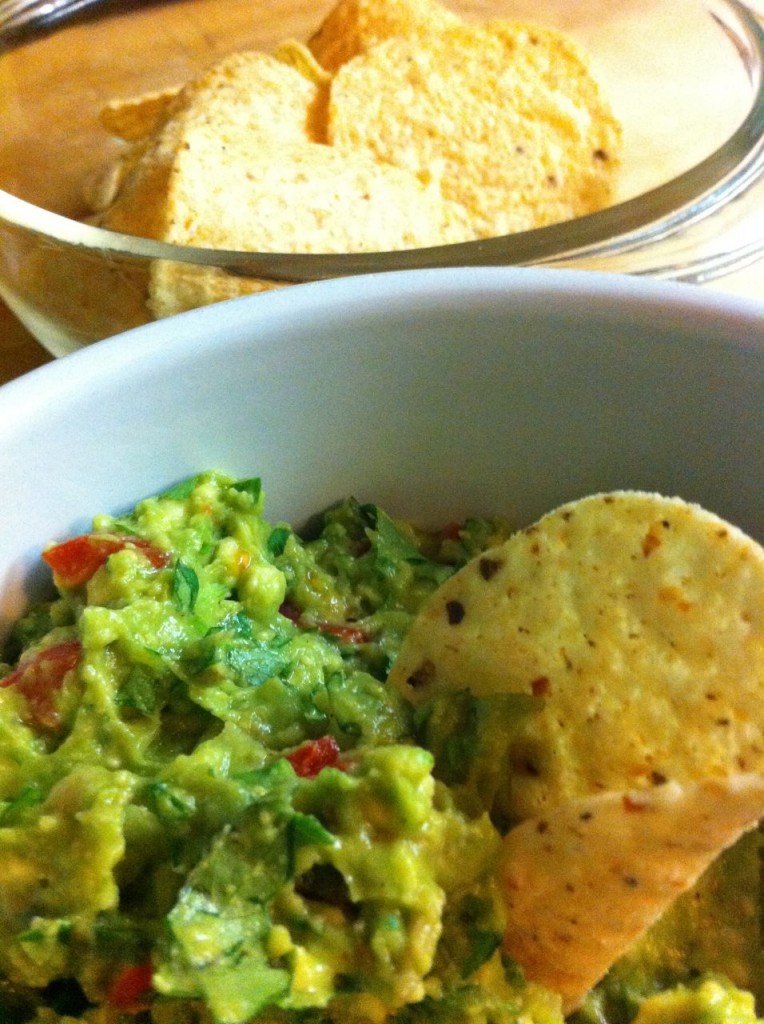 Indeed I'm not quite sure how to adequately express just how much this means to me– just how dearly I adore that array of flavors: avocado, lime, garlic, salt and crunch!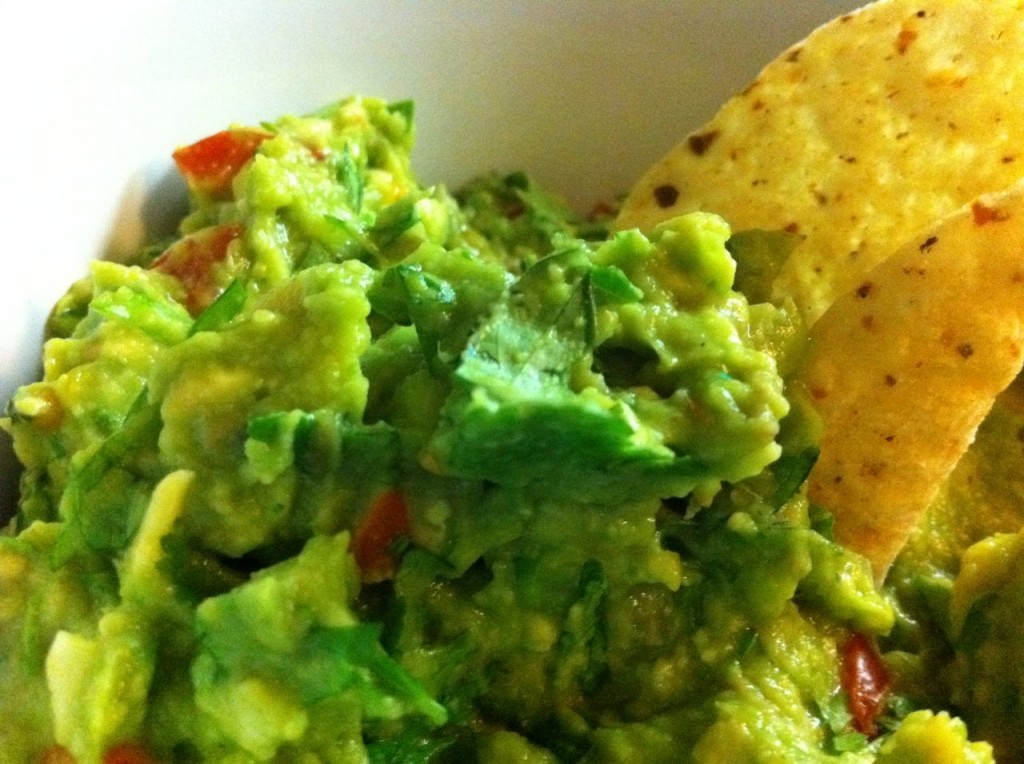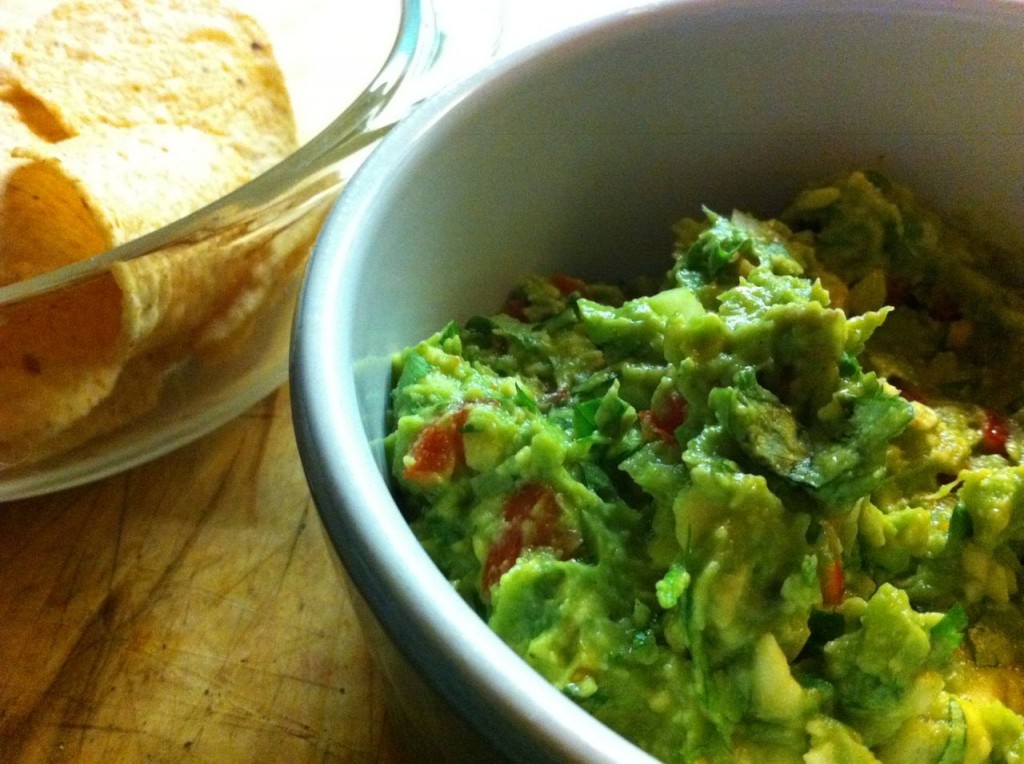 I really think you need to taste it to understand:
holiest of guacamoles
3 ripe avocados, mash-o-la'd
juice of 1 juicy lime
2-3 cloves minced garlic
1 small onion chopped fine
1 red tomato chopped small
small bunch fresh cilantro chopped roughly
scoop with crisp corn chip rounds.
savor flavor heaven.