At twilight we set off walking
down the neglected wilderness
that springs up between
tidy rows of foursquare houses
and silvery rushing trains.
There we come upon a garden tangled
with the white doilies of a dead queen
dropletted bloodred with stepmother doom.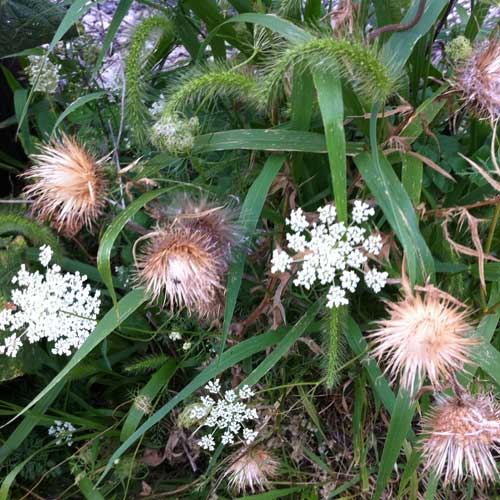 Firework blooms of spray and spike
burst from banks of thick-bladed fieldgrass.
Vines festoon the fenceline with floral
syringes and spiteful fruit.
Waste weighs hazardous against rail-straight
geometries of manmade landscape.
Ephemeral plant skeletons brown to
prickly fists poised in counterpoint.
Hollyhock unfurls a dangerous pink,
startling against gravel grey and timber brown.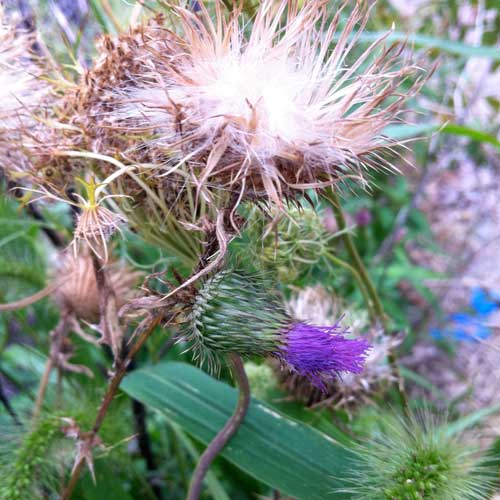 Thistle flower throws some lurid purple on the scene.